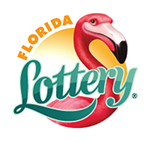 THE
FLORIDA LOTTERY
The
Florida Lottery
is a government-run organization in the state of Florida, United States. With numerous on-line and scratch-off games available, players have a wide variety of prize levels to choose from. Since it began, the
Florida Lottery
has continued to add variety to its portfolio of games.
The Lottery has experimented with higher price points, enhanced traditional games, and introduced seasonal promotional games. In 2012, Florida was the third-ranked state in yearly lottery revenue with $4.45 billion; revenue passed $5 billion in fiscal year 2013. Florida passed the legislation to enact the lottery in 1986 by a two to one ratio. The new lottery was spearheaded by Governor Bob Martinez and the Florida legislature with the mission of maximizing revenues for the enhancement of public education in Florida.
The lottery was founded on the basis that it would provide the people of Florida the opportunity to benefit from additional revenues while providing the highest quality games available. The lottery's first game, MILLIONAIRE was a $1 scratch-off that was immensely popular. Within 17 days, the scratch-off game had paid back the entire $15.5 million to the state's general fund.
Florida Lottery
currently offers 10 terminal-generated games:
What is the Minimum Age to Play the Florida Lottery?
You must be at least 18 years of age or older to buy a Florida Lottery ticket.
With the goal of the Florida Lottery being to enhance public education in the state, the lottery has become not only an education partner but a distinguished business enterprise as well. In the 2011-12 fiscal year, the Florida Lottery donated $1.31 billion to the Educational Enhancement Trust Fund, surpassing the $1 billion mark for the eleventh time in its history and expanding its all-time donation total to over $25 billion.
Additionally, Florida donates funds to help construct new schools and other educational facilities. As of 2012, more than $3.9 billion in lottery-backed bonds have gone to school construction.